Gena - Nurse Practitioner & Practice Owner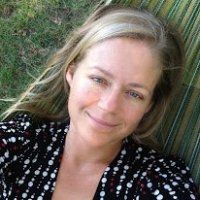 Gena grew up on a farm in the woods of northern Minnesota and is grateful she has called Lincoln her home for over twenty years. Gena, her husband, and their daughters enjoy an active family life filled with boating, camping, biking, and more. In her spare time, Gena enjoys running both as exercise and a meditative practice.

Gena graduated with her practical nursing degree from Southeast Community College in 1997 and utilized this degree to help her pay her way through college. She went on to earn her Bachelor of Science degree in nursing from Union College in 1999, where she received the award for Clinical Excellence in Nursing. While a Registered Nurse, Gena worked at Saint Elizabeth Regional Medical Center on the Critical Care, Women's Surgical, Postpartum Care, and Labor & Delivery units. Just four years later, in 2003, she was invited back to Union's campus to serve as Assistant Professor of Maternal Child Health Nursing in Union's BSN program, a role she served in for six years. During that time, she completed her Master of Science in Nursing as a Family Practice Nurse Practitioner at the University of Nebraska Medical Center in 2004. Also, while at Union and for several years after transitioning from teaching back into full-time clinical practice, Gena worked with colleagues at Gynecologic Surgeons & Obstetricians, P.C. Then in 2013, she was humbled to receive the March of Dimes Excellence in Nursing Award. In early 2015, a new opportunity arose, and Gena launched Wholehearted Healthcare, P.C., a nurse practitioner owned and operated integrative practice, primary care clinic. Gena's clients say, "she practices intimate healthcare with her own holistic artful touch!"

Gena is certified by the American Society for Colposcopy and Cervical Pathology (ASCCP) in colposcopy, board-certified in Family Practice by the American Nurses Credentialing Center (ANCC), and a breastfeeding educator. Gena was a volunteer Doula for many years for Saint Elizabeth Regional Medical Center. She is a member of Sigma Theta Tau International Honor Society of Nursing (STTI) and the organization of Nebraska Nurse Practitioners (NNP). In the community, Gena volunteered for six years with the Old Cheney Road Farmers' Market and currently donates her time to both Clinic with a Heart and MotherWoman-Lincoln, a peer support group for mothers.
Global Mission Work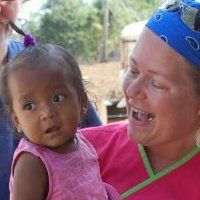 Mission work in Nicaragua. Haiti, Honduras
Family first, always!

Authentic Friendship

"The clearest way into the Universe is through a forest wilderness."- John Muir

A lotus to you a Buddha to me

Self-compassion journaling

Physical, spiritual & emotional needs

Connection

Empowerment - trees

"The secret of happiness is freedom. The secret of freedom is courage."- Thucydides